Winter weather is here which means it's time to review winter weather driving safety and skills. The National Weather Service has developed a new Snow Squall Warning that is now being used nationwide. Snow squalls are a frequent occurrence in our region and here's what you should know about them.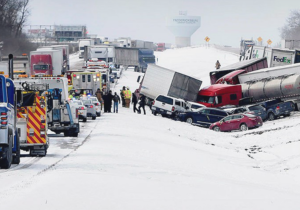 What is a Snow Squall?
Quick intense bursts of snow
Accompanied by strong gusty winds
Short lived, typically less than 3 hours
Normally occur during the day
What are the impacts from a Snow Squall?
Rapidly reduced visibility
Treacherous travel conditions
Potential for chain reaction accidents
What is a Snow Squall Warning?
Warning is usually 30 to 60 minutes in length
Issued for small areas where snow squalls are expected
Means snow squalls are happening or about to happen
How can you stay safe?